We have reopened the outdoor areas of our campus for visitors to walk, explore, picnic, or simply sit and relax. See outdoor sculptures with fresh eyes! Enjoy birdwatching! Find a quiet nook to read or exercise among the art as you walk the (approx.) 2 mile loop through the property. Make your plans now to experience the natural beauty of di Rosa.
Before your visit, please review di Rosa's new health and safety guidelines.
NO RESERVATIONS
We are only welcoming walk-ins for Site Walk Weekends. We are not booking online tickets or taking reservations.
Note that our galleries remain closed until spring 2021. Outdoor hikes to Milliken Peak will resume at a later date.
Smoking, alcohol, fishing, and pets (unless service animals) are not allowed. All trash and food items must be packed out; food is not available for sale on site.
USEFUL SITE WALK LINKS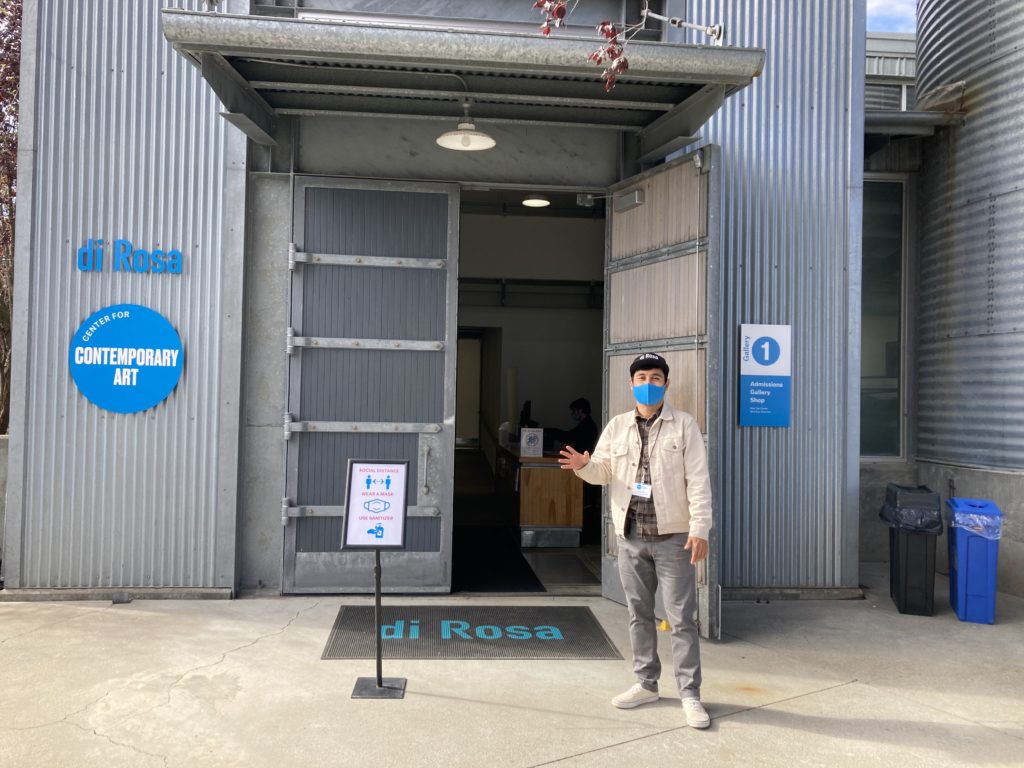 safely enjoy art and nature
Our staff has been hard at work to ensure that visiting di Rosa is a healthy and comfortable experience. We have added plexiglass to our check in counter, additional informational and way finding signage throughout the campus, and hand sanitizing stations. Public restrooms are available at Gallery 1 and in the Courtyard. We have also increased cleaning and sanitizing procedures for high touch surfaces and high traffic areas. Staff and volunteers have been trained in social distancing protocols and are required to wear masks while at work. The trees are trimmed, the grounds are ready, and our shuttle is running! We look forward to seeing you soon. Learn more about our updated health and safety guidelines here.