Participate virtually in conversational, active learning with art
di Rosa is now offering virtual tours for school groups. Virtual visits invite school-age students to make connections between art, curriculum, social and cultural contexts, and their lives.
Open-ended conversations sparked by compelling works of art encourage students to construct interpretations, use critical thinking and evidential reasoning, and develop social and emotional skills.   
format
Virtual tours take place over Zoom and are led by di Rosa Educator. A typical tour experience is 30 minutes, but we ask that you reserve 45 minutes in your schedule to allow time for set up and introductions. di Rosa staff will set up a Zoom meeting room for your designated date and time and will share the link in advance via email. An optional pre-visit lesson will be provided at the same time as the Zoom link, to encourage familiarity with di Rosa and encourage student participation during the virtual visit.
CONTENT
Your di Rosa educator will use Zoom's screen-sharing feature to show high resolution images, videos, and in person chat of 3-4 pre-selected works of art from the di Rosa's collection or special exhibition. Students will be guided through close looking and interpretation exercises as they discuss each artwork.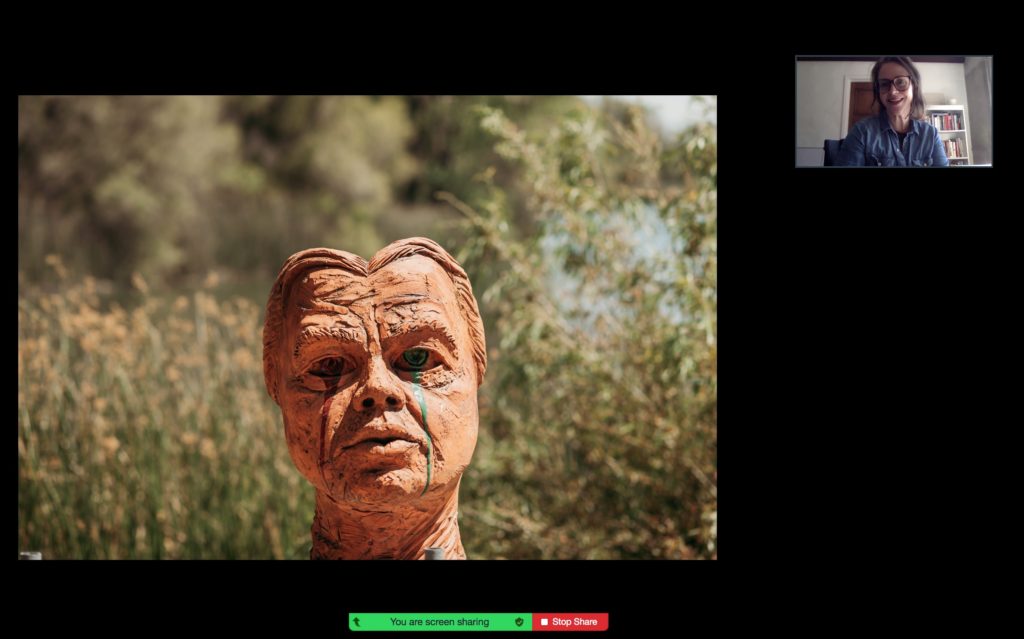 SCHEDULING
Virtual tours are a flat rate of $50 per class. Free admission is available for schools with demonstrated financial need.
We ask that you submit your reservation a minimum of two weeks in advance.
To schedule, email visit@dirosaart.org or call (707) 226-5991 x25
@ DI ROSA
What makes di Rosa unique? Students will sample di Rosa collection works representative of key art movements in Northern California such as Bay Area Figuration, Funk, and Assemblage, and gain insights about the history of the property. Recommended for grades 3-12.
OUR CONTEMPORARY MOMENT
Our Contemporary Moment asks students to consider the role of social justice in art. This virtual visit will encourage students to analyze the issue/s presented in works of art and consider the viewpoint/s of the artist/s who created it. A pre-visit lesson is provided to contextualize the learning experience. Recommended for grades 6-12.
ART OUTSIDE
Students will virtually explore works found on di Rosa's grounds and consider the many artistic choices that go into making large-scale outdoor sculpture.
ART LIT
Each Art Lit lesson uses one picture book to seamlessly incorporate visual literacy with language arts and social and emotional learning. This virtual visit brings both art and literacy to life through reading, looking, and discussion.
Choose From
PK / K:
The Most Magnificent Thing by Ashley Spires
Grades 1 / 2: