Public tours are included in the price of admission and are offered at 1:30 pm Friday through Sunday.
TICKETS CAN BE PURCHASED ONLINE OR IN PERSON.​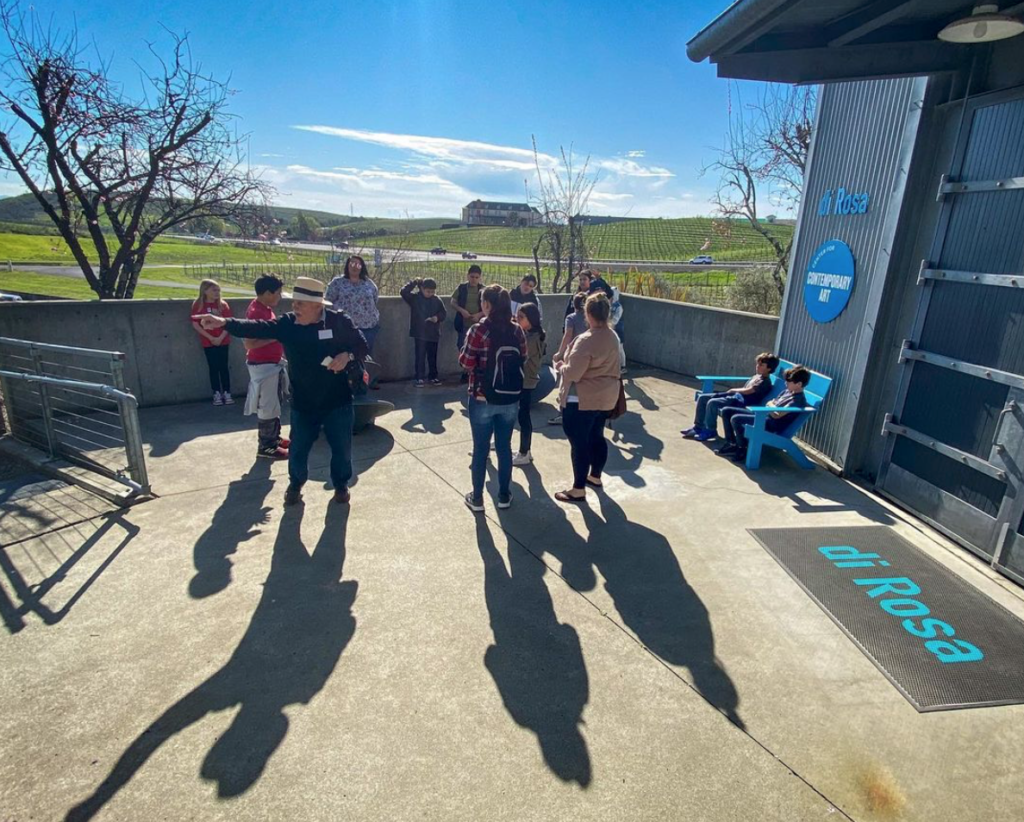 PUBLIC TOURS + GUIDES
Ask Me Docents
Ask Me Docents are available Saturday through Sunday 11 AM – 3 PM. These roving docents provide guests with information about artworks.
Guided Public Tours
di Rosa offers 120-minute guided tours once daily at 1:30 pm. Please make your reservation online.
Art + Nature Hikes
The second Sunday of each month, di Rosa's experienced guides lead a group from the front of Gallery 1 up toward Milliken Peak. These popular hikes, with sweeping vistas, art, and nature. Learn more here. Register in advance online.
School Tours
We are thrilled to return to in-person school tours for the 2021-2022 academic year! Please visit our school tours page or contact education@dirosaart.org if you would like more information.
di Rosa is pleased to offer custom tours for groups when public tours do not meet their needs. Please review our custom tour guidelines and submit an inquiry form if interested.
Guidelines:
Minimum of 6 Guests
Maximum of 15 Guests (it is possible to accommodate more by creating separate tour groups of up to 15 people each)
Custom Tour start time is 11:30am
Admission for a custom tour is $20 per person during public hours.
Custom tours may be available Tuesday through Thursday for an additional fee.
Due to the specialized nature of these tours, regular discounts are not applicable except that kids 17 and under and members are free
Requests must be submitted a minimum of two weeks in advance
The di Rosa Visitor Services team will do its best to accommodate your special request but custom tours are dependent on volunteer availability, previously scheduled events, site conditions, and are not guaranteed.